A CDN is a network of super-fast servers that store cached copies of your images and other files all over the world, shortening the distance your content has to travel to your visitors.
A content delivery network not only boosts page speed, but it also improves security, is more reliable, easier to scale and comes at a lower cost.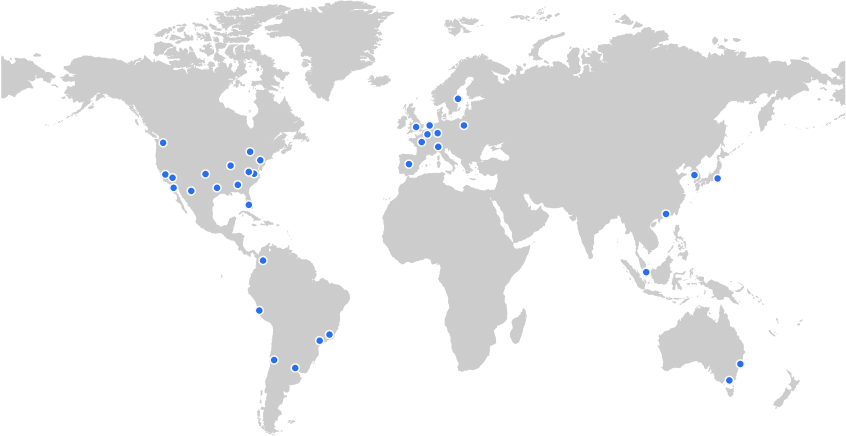 45 Server Locations
End-To-End Encryption
Unlimited Performance Bandwidth
+65 Tbps Total Troughput
Redundant Storage
10 – 100GB Image Optimization Bandwidth
+35 Independent Tier-1 Carriers
High-performance Servers (SSD)
24×7 Monitoring and Support
Smarter Image Delivery & Optimization
With Smush, our CDN moves images closer to your users, saves you money by reducing bandwidth, and speeds up sites by perfectly resizing and optimizing images to fit the screen size of each visitor. It will also automatically convert and serve images in the best format possible, including next-generation WebP in supported browsers.
Unleash Performance Plugins UNLIMITED CDN
Enable Mount Everweb's CDN inside of the Performance Plugin to serve your CSS and JS files and take even more load off your servers. Even better, due to the small size of the files being served, Hummingbird's CDN bandwidth is completely UNLIMITED.
The Mount Everweb CDN leverages the StackPath servers and network to deliver enterprise-grade speed and performance to give every one of your users a high-quality experience.